Get a taste of Tuscany no matter your location (or the time of year) with this recipe for basil-infused olive oil.
Basil is the quintessential Italian herb, one that's associated with many of the country's most iconic dishes: pesto, pizza, bruschetta, and caprese salad, to name a few. And though it's at its peak during the warmer months, you can still bring a taste of summer—and of Italy itself—to your kitchen by prepping a bottle of basil-infused olive oil. Drizzle a bit of this over crusty bread or pasta, and you'll be instantly transported to Tuscany, even if you're still in your own kitchen.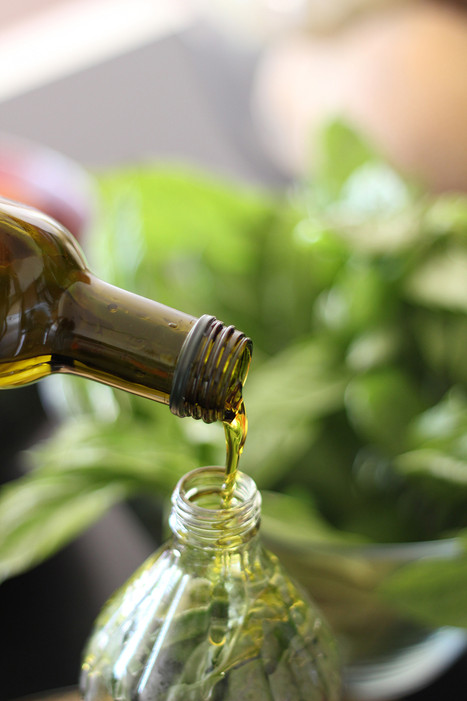 Ingredients:
32 oz bottle of organic extra virgin olive oil
8 to 10 bunches of fresh basil
6 garlic cloves
Directions:
-Peel the garlic cloves and drop them at the bottom of the glass bottle.
-Add the fresh basil bunch by bunch. I use a wooden chopstick to push the last leaves in (try not to bruise the basil too much). Make sure all the basil leaves are completely submerged and seal the bottle.
-Place in a dark and dry spot.
-Let the oil infuse for one week or more;
it will taste better with time.

Note: Garlic-infused oil may develop a type of harmful bacteria (clostridium botulinum) that grows in food not exposed to oxygen. As a precaution, refrigerate immediately and consume within a week. If the oil shows any sign of spoilage, discard entirely.


Source: http://www.cntraveler.com/
Photos: Ndoema / The Global Girl